Dechen Chöling
Legally known as "Association Shambhala Europe",  French non-profit organization with charitable status («intérêt général»)
Council Members, July 2022
Since June 2018 when other governance structures in Shambhala changed, Dechen Chöling activities have been overseen by a Council who meet regularly to discuss and approve key decisions. 
Based on the existing statutes members of the Council are invited to join by the existing Council, and names are approved by the Annual General meeting (Assemblée Générale).  Shambhala Europe gGmBH (a German non-profit organisation) has standing representation on the Council as it is the legal owner of the land and buildings of Dechen Chöling.
We currently operate with fortnightly meetings to discuss what is coming up.  There are separate Finance and Programme Working Groups for these areas.  We support the Transition Director, François Grimbert in his work.
To reach us as a group please write to​: [email protected]
Simon La Haye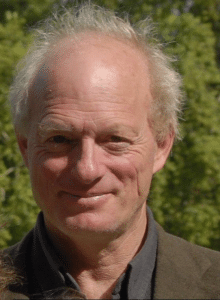 Simon is from the French part of Canada, growing up in Quebec City and later in Montreal where he became a student of the Vidyadhara Chögyam Trungpa Rinpoche in 1978, and being part of the original group that started the process of translating the Shambhala teachings in French. From the beginning he was an active member of the Dorje Kasung and was part of the Council of the Makkyi Rabjam from 1997 to 2005 when he was specifically responsible for the Desung Arm of the Dorje Kasung. He came to Europe when he became director of Dechen Chöling in 2001. He was also the resident teacher from 2014 to 2018. 
He is the representative of the neighbours of Dechen Choling and a member of the Finance Working Group.
Shastri Jitka Holubcova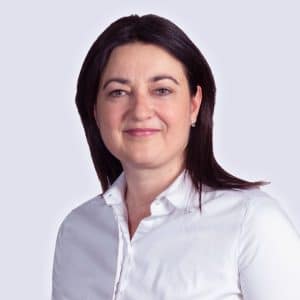 Jitka is from Prag, Czech Republic. She is a physiotherapist and psychotherapist, currently leading a private medical psychosomatic centre in Prag. She is a student of Sakyong Mipham Rinpoche since 1993. Serving Shambhala Prag centre since 2003 in different roles: as the director, culture and decorum, meditation instructor, teacher and shastri. She is also a Kado teacher and has been coming to DCL regularly since 2000 to study and coordinate some of the big programmes.
She joined the Council in December 2020 as a voice for Eastern Europe.
Paulina Varas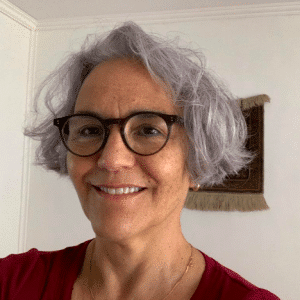 Paulina joined Shambhala in 2002 and participated actively in the Chilean sangha as Chagdzö for several years. She has attended many programs in DCL like Mi training and SS1,and as part of the staff in others, feeling a strong connection to this magic piece of land. She has a Business Administration Degree and worked most of her life in the financial field, banks and insurance companies. After living for  several years in Johannesburg, South Africa, and Toronto, Canada, come back to her home country, Chile, in 1995.  
She has been on the Shambhala International Board since 2018 and joined us in January 2021 after helping establish a line of credit from the Board to DCL.  She is a member of the Finance Working Group.
Helmut Krächan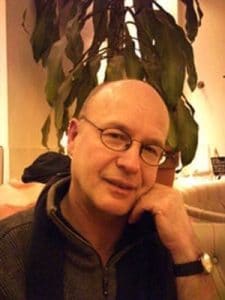 Helmut is responsible for the financial and legal aspects of Shambhala Europe gGmBH.
He has a broad professional background and lives near Cologne in Germany. He studied Economics as a degree and has been an independent representative in insurance field services, the manager of a nursing home, developed a naturopathy practice, has worked in administration for a retirement home, and as a wages clerk at a tax consultant office. Helmut retired in 2018, but continues to work as an independent payroll accountant. He first met Chögyam Trungpa Rinpoche in 1985 at a programme in Marburg, Germany and has been involved with Shambhala for many years through supporting programs, being a Meditation Instructor and Teacher, as a Center Director in Bonn, and since 2015, as the the Chairman and Treasurer of Shambhala Cologne in Germany. 
He is a representative of Shambhala Europe.
David Hope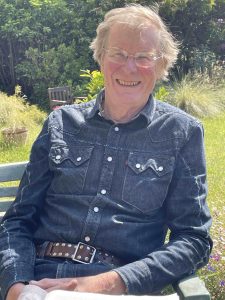 David Hope has been a student of Chögyam Trungpa Rinpoche and Sakyong Mipham Rinpoche for the past 40 years. He helped establish the London Shambhala Center in the early 1980's where he was Shambhala Training director for many years.
In 1995 he came Dechen Chöling as Head of Renovation, helping to convert a somewhat dilapidated old chateau into a Shambhala Land Centre.  In 1996 he became one of the first two co-directors guiding its first few years of activity.  He has been involved with Dechen Chöling since then in many ways, while  living nearby till a few years ago.
He has taught widely in Europe and other countries worldwide over many years . In 2005 he was appointed as Acharya (a senior teacher) for the Shambhala community, but has now retired from that position although continuing to teach, mostly online at this time.  He now lives on the South Coast of England.