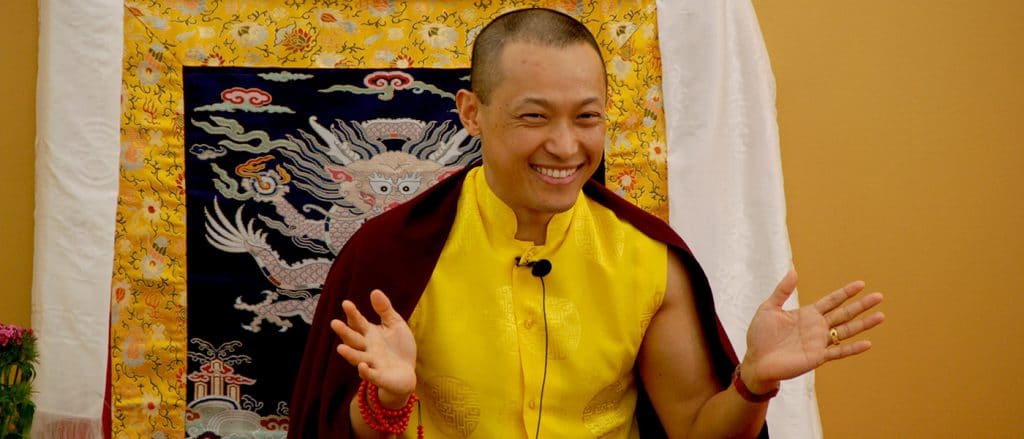 Shambhala takes its name from a legendary kingdom which was famous in all Asia for being an enlightened society. According to this tradition, the basis of enlightened society is the understanding that human beings inherently possess wisdom, compassion and goodness. In many cultures throughout history, these qualities have been nurtured through meditation and contemplative disciplines.
Today, the global Shambhala network brings together people of all ages and from all walks of life who are interested in exploring their own minds, transforming their experience, and awakening their potential. At a challenging time, when many human beings are doubting themselves and their ability to achieve their deepest aspirations for happiness and peace, the Shambhala teachings offer a precious invitation to wake up and act skilfully.
Brought to the West from Tibet in the 1970's by the Vidyadhara, Chögyam Trungpa Rinpoche and further developed by the current Sakyong, Jamgön Mipham Rinpoche, these teachings on meditation and the art of living in daily life as a 'warrior', are intended for all. They are at once spiritual and non-religious, deep and accessible, ancient and resolutely modern. They encourage us to respond to the social, ecological and spiritual issues of our time with compassion, bravery and inspiration.
The path of Shambhala is here to awaken us to the potential of our lives. It teaches us how to live meaningfully and vigorously, with joy. Its ancient but practical wisdom allows us to deepen our understanding. Through the practice of meditation, we discover that goodness, strength and wisdom are inherent in our own mind and being. Having gained this insight, we are able to maneuver through life with courage, intelligence and compassion.
– The Kongma Sakyong, Jamgön Mipham Rinpoché