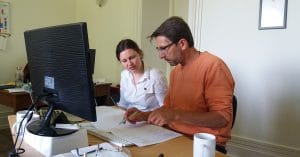 Dechen Chöling is delighted to welcome you to the new and improved site for our ever-evolving retreat centre.
Head of Communications, Pascal Gaillard in consultation with Joop Laan, a sangha member based in Amsterdam, collaborated on this project over the past year to bring it to fruition, with help from Communications Assistant, Lia Duggan and from Luz Rodriguez, our Spanish translator. A thank you also to the wider Dechen Chöling Staff, who all contributed up-to-date information about our departments and the services we offer.
There have been quite a few changes, but you should still be able to find what you're looking for on our website, and more. We have adopted a new categorisation for our Programmes. They are now presented within three 'pillars': Meditation, Culture and Society and within these, further sub-categories relevant to different audiences. We've introduced a new presentation of our teachers, immediately listing the upcoming programmes they will lead at Dechen Chöling.
The many services we offer are explained clearly in our Services section. Direct short-cuts have been introduced for the most frequently searched for practical information, such as contacts, travel information or job openings. We've added a section About Us and our identity as the European land centre for the Shambhala tradition.
We now have a blog, which brings you the latest news from the retreat centre and our community. You can find handy new features like a print page button on each page, and change languages in an instant! Our website is currently maintained in French, English and Spanish, and it has been redesigned to allow viewing from mobiles devices or tablets, providing much greater accessibility.
Note our new Participate section that emphasises the various ways in which you can contribute to the growth and enrichment of Dechen Chöling. We remain, as always, thankful to our whole Community for supporting us and enabling us to take on necessary projets such as this one. Thank you!
We are very happy to present the result of our efforts, in this first release. More improvements are planned in the coming months… Keep in touch!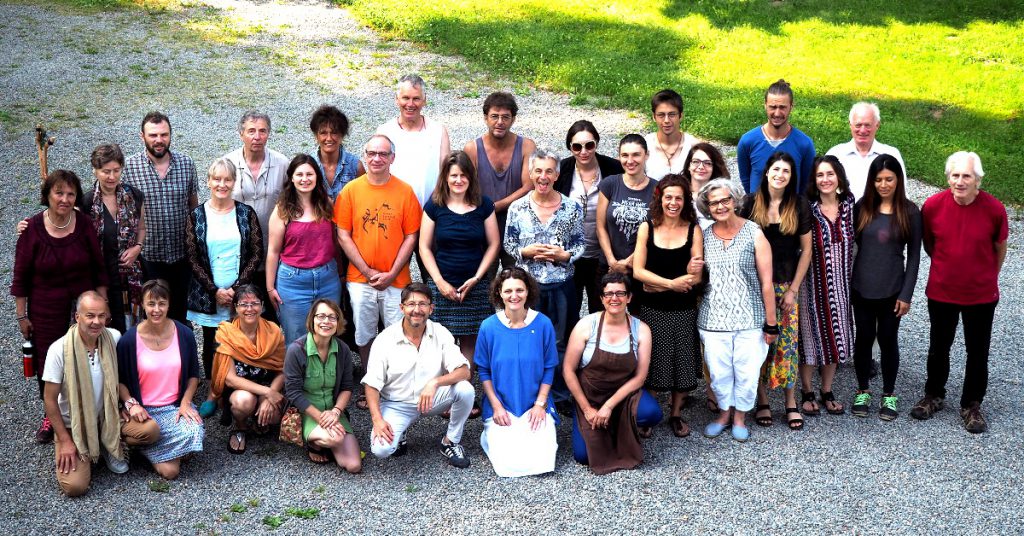 ---
Can't find what you're looking for? Transitions are hard, but we endeavour to make this one as smooth as possible. You should be able to locate all the same information as before, but in case there are any gaps you can contact us.
For questions about our services, transport, accommodation and arriving here, contact our Main Office.
For questions about programmes, translation and programme staffing, contact Programmes.
For questions about the website design and technical problems, contact Communications.
Registering and paying for programmes?
We're happy to announce that we improved the design of our programme registration form and that the secured options previously available, such as "adding a payment", are now working. To know more about programme payment:
Programme Payment
Payment at registration
When registering online, you will be asked to pay either the full amount or a deposit of the programme charges (including food and accommodation). Your booking will only be confirmed once we have received your payment. Payment can be made by credit card, bank transfer or French cheque (see details below). Please note that if we do not receive your payment within one week of registering, we cannot guarantee your place.
Any additional fees incurred or added can be paid upon arrival at DCL and they will be listed in the summary of your online registration.
Additional payments
In addition to the deposit paid at registration, you may be able to process further payments, for example if you wish to take the early bird option (full amount must be paid two months ahead of programme start). Three ways of payment are at your disposal:
1/ Via French cheque
Please address your cheque to 'Association Shambhala Europe'.
2/ Via Bank transfer
Bank account details when paying from:
Association Shambhala Europe
SG LIMOGES ENT
IBAN : FR76 3000 3035 8600 0500 1018 712
BIC/SWIFT : SOGEFRPP

Code banque : 30003
Code guichet : 03586
N°compte : 00050010187
Clé RIB : 12
Shambhala Nederland
Triodos Bank 
Account Number: 784912068
IBAN: NL83 TRIO 0784 9120 68
SWIFT/BIC: TRIO NL 2U
3/ Via credit card
At your convenience, by logging into the website with your Shambhala account, you may view your recent orders and manage your outstanding payments. Log in here.
For any other query you may have, please don't hesitate to contact us.