Herb Elsky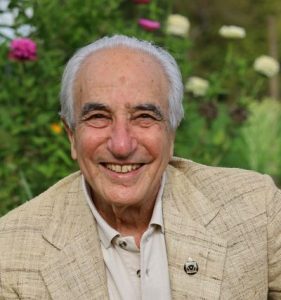 Herb Elsky is an artist, for several decades specialised in abstract visual art, but in more recent years combining sight and sound into experiences of mind and space.
Herbert Elsky is a senior student of Chögyam Trungpa Rinpoche and Mipham Rinpoche.
He met Trungpa Rinpoche first in 1971 and was one of the founding members of the Los Angeles Shambhala Centre. He was the Director of Shambhala Training in Los Angeles for many years and later he was the Head of Practice at the residential Shambhala centre Karme Chöling in Vermont for three years.(1988-1991)
He moved to France in 1995 with his wife Catherine, to help renovating the buildings and establishing Dechen Chöling as a practice centre. He was the Head of Practice at Dechen Chöling from 1995-1997.
He teaches all levels of Shambhala Training and Shambhala Art and since moving to France he has been teaching through-out Europe.
Herbert Elsky is an artist, a sculptor, who exhibited his sculptures of transparent resin regularly in art galleries while he was living in Los Angeles. Since moving to France he has created "La Baluba" theatre as his work has evolved towards sound and performance work.
Upcoming Teaching at Dechen Chöling